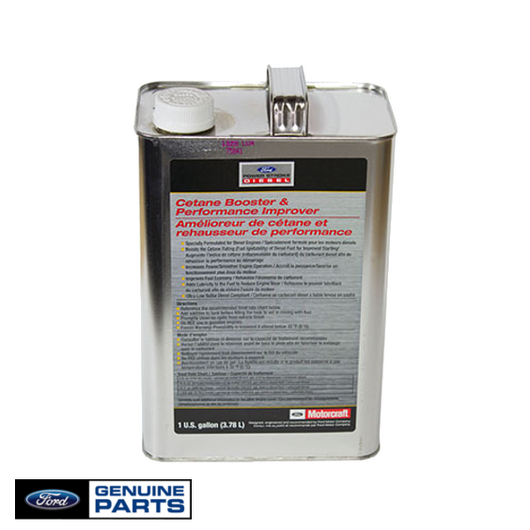 Cetane Booster & Performance Improver Fuel Additive | 1gal Bottle
Regular price $50.51 $46.47 Sale
Item #
PM-22-GAL &nbsp
Motorcraft Cetane Booster & Performance Improver Fuel Additive | 1gal Bottle
This is a treatment designed to treat 1,000 gallon of diesel fuel.
With the introduction of Ultra-Low Sulfur Diesel Fuel (15ppm) it is strongly recommended to to add a lubricating agent to help combat the added wear to the fuel system, poor fuel economy and lack of performance. Motorcraft has added cetane to this additive which will help starting while raising the over all cetane level of your fuel. With this added cetane it will allow you motor to burn cleaner resulting in long DPF life and less soot contamination of the EGR valve.
NOTE: This product can be used in ANY diesel application.
*** Ford Part # PM-22-GAL ***