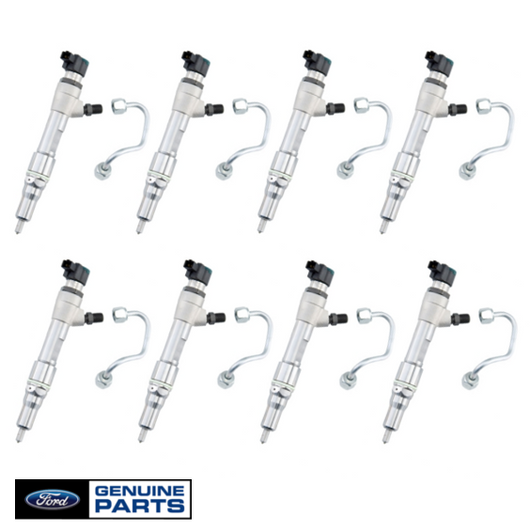 Fuel Injector - Complete Set of 8 | 6.4L Ford Powerstroke
Regular price $3,695.00 $3,514.64 Sale
Item #
8C3Z-9H529-ERM_Set &nbsp
Genuine Motorcraft Complete Fuel Injector Set for the 6.4L Powerstroke Diesel.
This is a complete set of 8 injectors.
This Injector set will fit:
2008-2010 | F250 F350 F450 F550
This kit includes:
8 - Injectors
8 - Injector Fuel Lines
CORE CHARGE: Included in this price is a $1,440.00 Core Charge. This is a refundable charge once the old part is returned to Genuine Diesel Part in the Original Motorcraft Box.
NOTE: This part replaces Ford Part # 8C3Z-9E527-DRM / Motorcraft Part # CN-6017-RM 
   *** Ford Part # 8C3Z-9H529-ERM / Motorcraft Part # CN-6054 ***