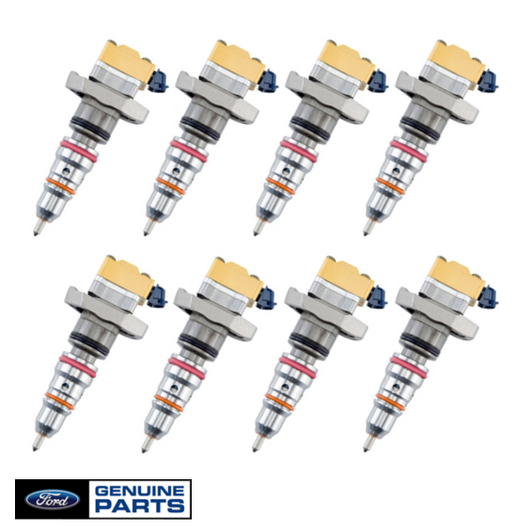 Fuel Injector - Complete Set of 8 | 7.3L Ford Powerstroke
Regular price $3,813.50 $3,623.62 Sale
Item #
F4TZ-9VE527-AARM_Set &nbsp
Genuine Motorcraft Complete Fuel Injector Set for the 7.3L Powerstroke Diesel.
This is a complete set of 8 injectors.
This Injector set will fit:
1994-1997 | F250 F350
1995-1996 | E Series
This kit includes:
8 - Fuel Injector Assembly's | F4TZ-9VE527-AARM
All injector O-Rings and Crush Washer
CORE CHARGE: Included in this price is a $1440.00 Core Charge. This is a refundable charge once the old part is returned to Genuine Diesel Part in the Original Motorcraft Box.
Casting ID: 1816187C3 or 1821836C2
Letter Code: AA
   *** Ford Part # F4TZ-9VE527-AARM / Motorcraft Part # FI-2-RM ***